WHAT ARE YOU GIVING UP FOR LENT?
Among Christians, it has long been a
custom to give up something for Lent. This
is done as a recognition of Christ giving up
His life for us.
As a part of your recognition of Lent, I am suggesting
that you give up a couple of hours of your time on
Wednesday evenings, and come sing with the choir for
Easter and our Celebration of the Resurrection at 4:00 PM
the Sunday after Easter.
No experience or ability to read music is needed. Just a
willingness to "Make a Joyful noise unto the Lord"
Please, prayerfully consider joining us.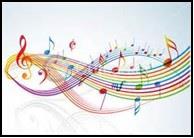 The choir is busy preparing for Lent,
Holy Week, Easter and our "Celebration of
the Resurrection" the week after Easter.
We will be singing for services on
March 3rd, , 6th and 10th, April 7th,
Maundy Thursday, Good Friday and Easter.
The Choir will also present a concert in "Celebration of
the Resurrection" the Sunday after Easter, April 24th at
4:00 PM, which will be followed by dinner presented by
the Youth Group. Please tell your friends and plan to
attend.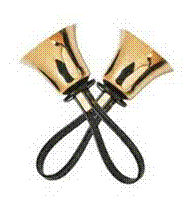 Junior Bells rehearse on Monday afternoon
at 5:30 PM. They will be presenting the anthem
on Sunday March 17th and Palm Sunday, April
14.
If you know of a child who would like to join
them, please contact me at (732) 961‐1168 or
(732) 915‐0995.
Thank you and GOD BLESS.