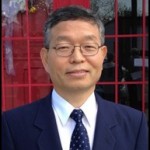 "You have left your first love!"
(Revelation 2:4, New American Standard Bible)
The other night I was challenged by a missionary's' message on YouTube. His message was simple yet profound: restore your first love to Christ. He was sharing how close he was to Jesus in his teenage years and beyond. Some memories of my own high school and college years flashed back in my mind!
I remember my prayer one night giving God an ultimatum that I would quit if He failed to give me an answer in two hours! Indeed, I was very childish, yet Jesus graciously listened to me and answered my request granting His peace in my heart and mind (my first time tasting Christ's peace that surpasses all understanding). In college, I tested whether prayer really works or not for six months and the answer was a resounding YES! IT DOES! (96 prayer entries in six months were all answered—most of them YES, some NO, others WAIT). I made a promise to God that I would distribute 100 gospel tracts every day for a year on train (which I fulfilled). God brought my brother's life back to me through my earnest plea for his life (My brother was drunk-driving his motor cycle one night, sustained severe brain damage, fell into a coma, came out of the coma two weeks after the accident, and walked out of the hospital in a month without surgery). In fact, during college years, I spent more time at the church than my own home and even at school. It was a great time! If I were to live life all over again, I would do the same if not more.
I was helplessly in love with Jesus in those years. My faith grew leaps and bounds. I got to know Him personally. Those years helped me to lay the foundation upon which I built my life. In fact, like a dividend of investment, God still blesses and sustains me today—all because of my first love for Jesus!
I am speaking to the reader today with a megaphone. "Hear Ye! Hear Ye! Have you ever fallen in love with Jesus?" Here are typical love symptoms: you would constantly think of Him, seek the ways to please Him, you would do anything and everything for Him. You would worship Him every Sunday and still want more of Jesus. You would pray and read the Bible—God's love letter for you. You may say, like the Psalmist, God's Word is sweeter than honey (Psalm 119:103).
If you have not experienced that, perhaps you haven't met Jesus personally yet. If worshiping God every Sunday is a chore to you, then you haven't. I sincerely urge you to seek the Lord to meet you.
Here's my prayer for all: Fall in love with Jesus. For those who know what it's like to be in love with Jesus, I urge you to restore your first love for Jesus. Walk with Him daily. Spend more time with God in prayer and in God's Word than with TV and Internet.
When you are in love with Jesus, you won't be the same. You will want to walk with Him every moment. Your faith will grow fast. You will be forever grateful for finding Jesus as your Savior and Lord (or rather Him finding you the lost sheep).
See you in prayer!
Kyewoon