Pray always and do not give up. –Jesus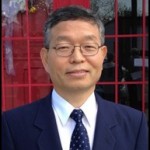 Recently I read a heart-warming story on the power of intercessory prayer. Here is a copy of it below–a true story of a man whose first name is Aram. Read on.
"You must be hungry after shoveling so hard! Let me get you a piece of apple pie. Do you like apple pie? You stay right there and let me get you some pie."
She was an eighty-year-old widow, and I knew it would take at least ten minutes for her to make it into the kitchen, never mind dishing out the pie. I sat at the table, wondering how long she would make me sit before I got my pay and was out of there.
The offering was quintessential New England: light golden brown crust, piping hot apples, and cold milk in a tall glass. I devoured it.
She had barely sat down at the head of the table to enjoy her slice when she noticed my bare plate. "Let me get you another piece!" There was no declining the offer: she was into the kitchen before I could open my mouth. Funny how quickly she could move at times. The pie was good, the milk cold, and I made quick work of her second offering.
But she kept talking and talking. It was the unspoken dread of our neighborhood—getting caught with Mrs. Back. We all have a Mrs. Back in our lives. Even at that young age, I began to reflect, How could someone be so oblivious to the cues before her—how could she not notice that I wanted out of there?
About ten years later, on a Monday afternoon, something inside of me said, You need to tell Mrs. Back. For on that previous Friday night, at a bachelor party in Harvard Square, I gave myself to Jesus. I still hadn't told anybody. But somehow I knew: I was supposed to tell Mrs. Back.
It was a lovely spring afternoon in May, and Mrs. Back was hanging out her laundry to dry. I walked up to the fence, "Mrs. Back, do you know what it means to be "born again"?
She dropped everything and looked at me in sheer surprise and delight. "Why, yes I do." She had been a pastor's wife, after all.
"Well, the other night, I was born again.
"She looked at me and said with a firm voice, "You stay right there!" I stood on the driveway, at the fence, watching her hobble up to the back door, up the steps with her cane.
Ten minutes later she came out from the back door, walked over to me, and handed me the biggest, most delicious piece of chocolate cake I had ever eaten in my life. She smiled and said, "Eat it!" And I devoured that piece of chocolate cake as she stood there and gazed at me. Celebrating with me. Rejoicing for me.
Finally, she spoke. "For the last fifteen years, since you moved in, I have prayed every day for you and for Paul (my friend who lived on the other side of her house)—I prayed every day that you would come to know Jesus." (Philip Yancey, Prayer, pp. 310-311)
Pray every day for your loved ones that they would come to know Jesus. Keep on praying without giving up! Your prayers will be answered and they would eternally appreciate it.
See you at church!
Kyewoon