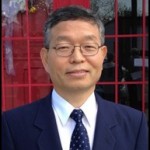 As pastor of MUMC, I have been designating each new year's goal for the congregation: for 2014, it was "the year of gratitude". For 2015, it was "the year of knowing Jesus." For 2016, it was "the year of prayer". For 2017, it was "the year of Jubilee." For 2018, it will be the year of the Bible (reading, to be exact).
I also present an action plan/challenge to every member and friend of MUMC: that is, to read the entire Bible once this year. For those who do, I would like to record their names and the date of finish on my book called, "The Book Club." It is a hall of fame for those who indeed have accomplished this feat. Since 2013, 13 people got inducted (see the list at the bottom). I also look forward to recording the names of children who have finished their children's Bible.
MUMC's official membership is 274. So, may I say that about 5 % of the church finished reading the entire Bible? Let me tell you that we can do better than that. Don't get me wrong: I am grateful and proud of our congregation in many aspects. However, I also believe that we can do even better. Hmmm… I wonder if in 2018 we can bring it up to 20 % of the membership, that means FORTY more believers in Christ who would take up this challenge and do it? (or, how about 100%? )
This challenge may sound insurmountable, but you don't have to despair, because once you know how to read the Bible in a systematic way, you would realize how easy it is. Here's one way to do it: spend each day only 15 minutes. If you spend 15 minutes everyday for a year with the Bible, before you know it, you will finish the entire Bible in a year. I am a living proof of that. Ask any of the 13 inductees, they will testify to that as well. I will also provide another tool to accomplish it. In fact, this one helped many individuals to finish the Bible. It is our 365 Day Bible Reading Planner (pick one up from the Narthex). All you have to do is to start using it. As you go along each day, you mark those chapters you have finished reading that day. Once you are done with reading the entire Bible, you simply let me know the date of finish and which translation you read (for example, KJV, NIV or Living Bible), and you will be inducted (and I would like to buy a lunch for you!)
I cannot overemphasize the importance of getting into God's Word everyday. Why? Because that's where you find God who is the source of love, joy, peace, wisdom and strength. I don't know any serious believer who doesn't take seriously or owe to God's Word for spiritual growth and nourishment.
So, how many lunch engagements should I make this year? Hopefully, more than FORTY .
See you at church,
Kyewoon