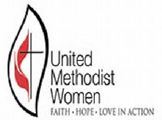 United Methodist Women (UMW)
Events and Activities
May / June 2019
Monday, May 6th, Mother/Daughter Covered Dish Supper
Place: Fellowship Hall
Time: 6:30PM
Entertainment: Barnegat High School Chorus
Sign‐up Sheet: located in the Narthex
Tuesday, May 14th, MUMW Regular Meeting
Program: When Helping Hurts the Poor and the Helpers
Leader: Eileen Mahan
Saturday, June 1st, Indoor/Outdoor Vendor's, Crafts, and Yard Sale 9AM‐4PM
Fundraiser for MUMC Missions
Coordinator: Millie Plant
Refreshments available for purchase
Bake Table: Janet Estelow (donations needed)
Tuesday, June 11th, MUMW End‐of Year, Indoor Picnic
Place: Home of Joyce Trainor, Tuckerton Time: 12 noon
Program: Fellowship and Exchange of Prayer Pal Gifts and Names
Bring a sandwich; beverage; side dishes and dessert provided
Friday to Sunday, July 12th‐14th, Mission "U"
Cooperative School of Christian Missions
Place: Georgian Court University, Lakewood
Mission Topics for Adults:
Practicing Resurrection: Gospel of Mark and Radical Decipleship
UMW in Mission: 150 Years and Beyond
What About Our Money? A Faith Response
Conference Study:
Just Mercy: A Story of Justice and Redemption
Youth Study:
Who Do You Say That I Am? Jesus through the eyes of the Gospel of Mark
Children's Study (Grades K‐3 and Grades 4‐5)
Marked: A Mission Journey with Jesus in the Gospel of Mark
Registration due by June 30th.  –  See Eileen Mahan for registration forms.
Submitted by:
Eileen Mahan, President
Manahawkin UMW