Hello Everyone,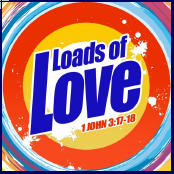 Everyone,
Loads Of Love mission of our church continues on in 2019 with the following dates: ,
3/28, 4/25, 5/30, 6/27, 7/25, 8/29, 9/26, 10/24, 11/21 & 12/19.
Just a reminder, the program runs from 6pm to 8pm with setup starting at 5:30pm.
Each month, we see familiar faces as well as new faces of people having the need for clean clothes.
We received a donation at the start of the new year from a Mrs. Wilkinson of $100. She lives in NYC but has a summer home on LBI. This is the second time she has made a donation to this mission. She has read about our mission and very much sees the need for this type of a program to help people.
We welcome anyone who wants to come and help us. We divide the group into 2 teams. One team to setup and get
started, the second team arrives approximately half way through the evening to continue on and breakdown our
chairs & table by 8pm.
As we go forward into 2019, keep praying for this mission and those of us that commit our time and energy each
month.
Don & Janet ‐ Team Members